Ever wonder what a measure table is in Power BI? Or how to create one? This is a great way to organize the measures within your data model in Power BI Desktop!
Sample File: https://guyinacu.be/measuretablesample
Excelerator BI Blog: https://exceleratorbi.com.au/measure-tables-in-power-bi/
*******************
Want to take your Power BI skills to the next level? We have training courses available to help you with your journey.
Guy in a Cube courses: https://guyinacu.be/courses
*******************
********
LET'S CONNECT!
********
— http://twitter.com/guyinacube
— http://twitter.com/awsaxton
— http://twitter.com/patrickdba
— http://www.facebook.com/guyinacube
— https://www.instagram.com/guyinacube/
— https://guyinacube.com
***Gear***
Check out my Tools page – https://guyinacube.com/tools/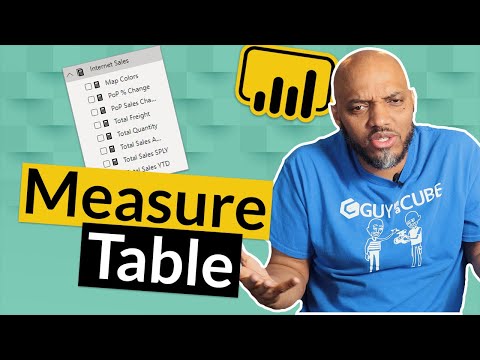 Read More